While we have had a quiet 2017 here at TISWAS we do have plans for 2018 so see you then! Thanks to all who came out to the debut of Take Me Out at the Knitting Factory, it was a great night and we look forward to doing it again!
Meanwhile check out these TISWAS related events…
MORRISSEY NITE — every Sunday at Paul's Casablanca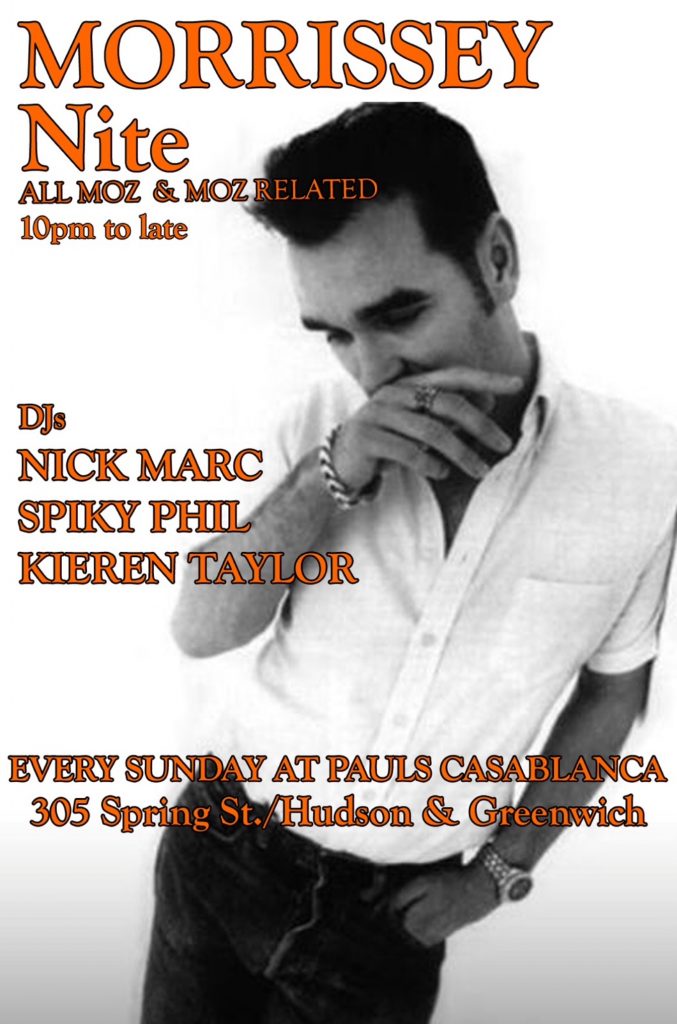 TISWAS DJs Nick Marc & Spiky Phil  along with Kieren Taylor are now resident DJs at Morrissey Nite at Paul's Casablanca (305 Spring St.) NYC., be sure to stop by!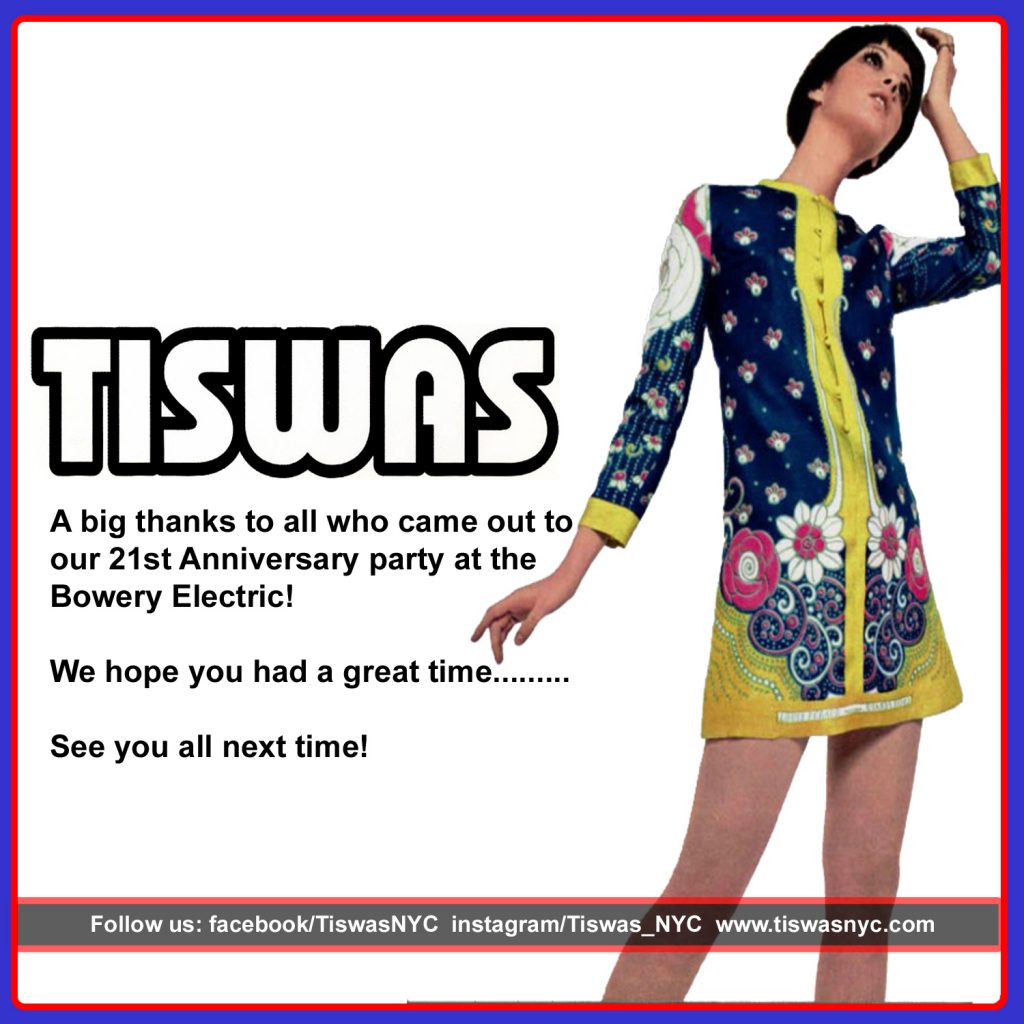 See you next time….TISWAS NYC -x-
______________________________________________________________