TISWAS RECORDS
was founded as a boutique label/production company working with select artists  facilitating their recording ambitions to help further their careers. Two of the full length albums recorded for TISWAS RECORDS were picked up my major labels, Stellastarr* by RCA and The Twenty Twos by Epic Records.
A shopping option is currently in the works on this page.
ARTISTS
The Realistics
stellastarr*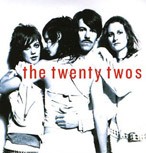 THE TWENTY TWOS — EP
Jenny, Terrah, Hannah and Jonny made up the Twenty Twos. An album was recorded for Tiswas Records before being picked up by Epic Records. Though the band toured extensively both the USA and the UK but unfortunately the full album was never released but a four song EP was released on Epic/Tiswas Records.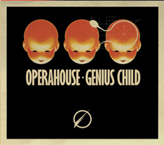 OPERAHOUSE — genius child EP
"Will restore your faith in music" – Clash Magazine
"Stirring… Muse and Radiohead-like" – Sunday Times
"Big and epic" Glasswerk.co.uk
'Insightful rock with moments of old school punchiness' – The Sun
"Epic rock balladeers with a vocally acrobatic frontman" – The Guardian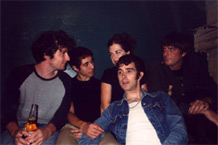 SKYROCKET — celebrity 7″ single
With such visionary influences as David Bowie, Television and the MC5 Skyrocket's sound was based in traditional rock and roll. However by incorporating an electronic element to their music SKYROCKET delivered a rock-pop-techno fusion that distinguished the band from its New York City counterparts.
Their debut Tiswas Records release, the 7" vinyl 'Celebrity' was released in 2004.